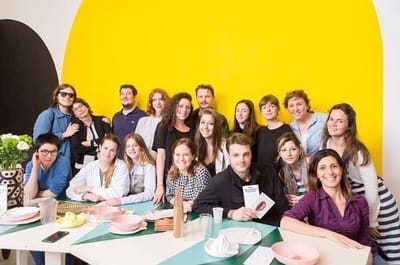 The School for Curatorial Studies Venice
is an ambitious and challenging project founded in 2004 and conceived as a school committed to experimentation and interdisciplinary thinking. The main goals are to spread knowledge in the field of visual arts and to introduce the students to the professions related to the art world, focusing on contemporary curatorial theory and practice and contemporary museology. The School's activities are meant for all those interested in and passionate about art, graduate students or professionals who want to deepen their knowledge and improve their practical skills. The staff is formed by Italian and international professionals, scholars, historians and art critics of recognized experience.
LEARN MORE ABOUT THE SUMMER SCHOOL AND SCHOOL FOR CURATORIAL STUDIES VENICE
The school for Curatorial Studies
è una scuola che ha come obiettivo la diffusione dei saperi nell'ambito delle arti visive e l'introduzione alle professioni relative all'arte contemporanea attraverso un approccio sperimentale. Le attività della Scuola si rivolgono a tutte le persone interessate e appassionate d'arte, studenti, neolaureati e futuri operatori del settore che vogliono approfondire e aggiornare le proprie conoscenze e accrescere le proprie competenze pratiche e operative. Le lezioni e le attività sul campo sono affidate a professionisti di livello nazionale e internazionale: operatori, studiosi, storici, professionisti dalla comprovata esperienza per garantire un alto livello qualitativo d'insegnamento.
PER MAGGIORI INFORMAZIONI SUI PROGRAMMI DELLA SCHOOL FOR CURATORIAL STUDIES VENICE E IL CORSO IN PRATICHE CURATORIALI